John Callaghan, M.D.
Orthopedic Trauma Surgeon
Board-Certified: American Board of Orthopedic Surgery
Dr. John Callaghan is a fellowship-trained and board-certified orthopedic trauma surgeon with vast experience in treating fractures and orthopedic trauma in both pediatric and adult patients. Specializing in complex articular fractures, pelvic and acetabular injuries, and polytrauma, Dr. Callaghan's expertise allows him to handle even the most challenging cases with precision and care. He is also well-versed in successfully addressing complications that can arise from orthopedic injuries such as fracture non-union, malunion, infection, and post-traumatic arthritis.
Dr. Callaghan's journey to orthopedic surgical excellence began at Washington University in Saint Louis, where he graduated with honors. He went on to attain his medical degree from New York Medical College and then completed residency training in Orthopedic Surgery at Seton Hall-St. Joseph's Regional Medical Center where he demonstrated exceptional leadership abilities by serving as Chief Resident.
Driven by a desire to restore mobility and enhance the lives of those who suffered traumatic injuries, Dr. Callaghan pursued an orthopedic trauma fellowship at the renowned Parkland Memorial Hospital in Dallas, Texas. Under the guidance of esteemed innovators in the field, Adam J. Starr and Charles M. Reinert, he mastered the latest techniques in orthopedic trauma surgery, particularly excelling in the treatment of pelvic and acetabular fractures.
Dr. Callaghan proudly serves as an Assistant Clinical Professor of Orthopedic Surgery at Seton Hall University, where he imparts his knowledge and passion for orthopedics to the next generation of surgeons. Dedicated to staying at the forefront of his field, Dr. Callaghan remains an active member of prestigious organizations, including the American Academy of Orthopedic Surgeons (AAOS), AO Trauma Foundation, and Orthopedic Trauma Society (OTA).
With a focus on personalized patient care, excellent outcomes, and a deep understanding of the impact that orthopedic injuries can have on individuals and families, Dr. John Callaghan is the compassionate and skilled orthopedic surgeon you can trust to guide you through your healing journey. He is currently accepting new patients at the Wayne and Clifton Academy Orthopedics and OrthoEast offices.
Dr. John Callaghan
Specialties
Dr. Callaghan specializes in the treatment of fractures and orthopedic trauma in both adult and pediatric patients.
Non-unions

Limb Deformities

Adult & Pediatric Complex Fractures

Muscle Sparing Mako Robotic Assisted Total Knee & Hip Replacement

Musculoskeletal Infections

Post-Traumatic Arthritis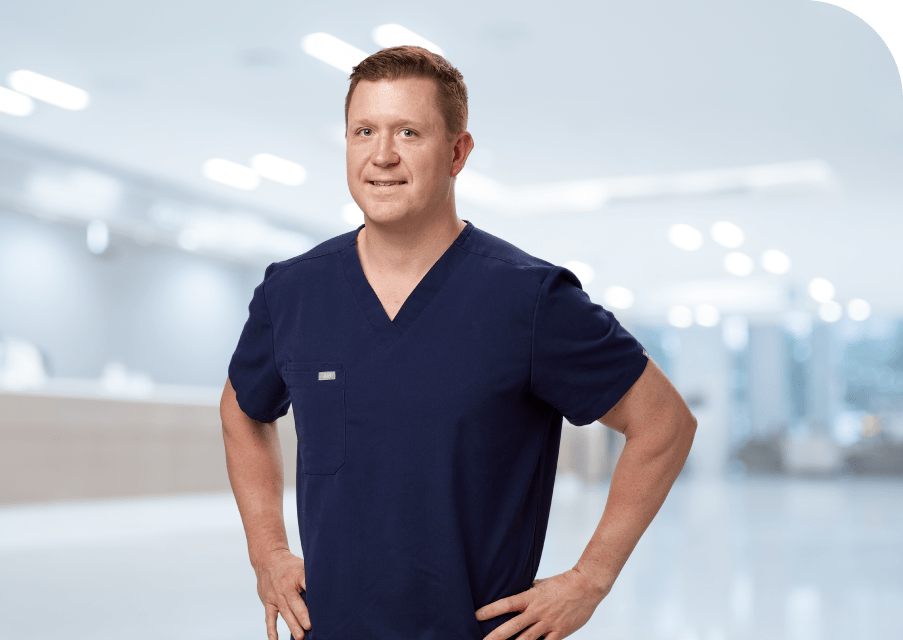 Dr. John Callaghan's Education & Achievements
Get to know Dr. Callaghan — a leading orthopedic surgeon at OrthoEast.
Undergraduate: United States Air Force Academy and Washington University
Medical School: New York Medical College
Seton Hall-St. Joseph's Regional Medical Center
Trauma fellowship at Parkland Memorial Hospital – Dallas, TX
American Academy of Orthopedic Surgeons (AAOS)
AO Trauma Foundation, Orthopedic Trauma Society (OTA)
Dr. John Callaghan's Publications