Arash Emami, M.D.
Orthopedic Spine Surgeon
Board-Certified: American Board of Orthopedic Surgery
Dr. Arash Emami is nationally recognized as a pioneer and a highly accomplished orthopedic spine surgeon in both operative and nonsurgical treatment of adult and pediatric spinal disorders. He is board-certified and fellowship-trained in both Orthopedic Surgery and Spinal Surgery and specializes in major spinal disorders as well as complex spinal reconstructive surgery.
Dr. Emami achieved a significant milestone as the first spine surgeon in New Jersey to successfully perform cervical and lumbar disc replacements, offering patients innovative alternatives to traditional fusion procedures, and he has been pushing the boundaries of effective orthopedic treatments ever since. As a leader in the field of minimally invasive surgery, Dr. Emami has been revolutionizing spinal treatments with groundbreaking techniques and research. His novel research and original publications on the safety of outpatient spinal surgeries have earned him widespread recognition. Doing his part in ensuring that the field of orthopedic surgery continues to evolve for the better, Dr. Emami has trained and mentored hundreds of orthopedic surgeons and shared his knowledge and novel surgical techniques through hundreds of presentations at scientific meetings worldwide.
Dr. Emami's impressive credentials include serving as the Chairman of Orthopedics and Chief of Spine Surgery at St. Joseph's University Medical Center, where he continues to bring exceptional care to his patients. He also holds the esteemed position of Associate Professor of Orthopedics at Seton Hall University.
His exceptional skills and contributions have earned him a place in the media spotlight, with features on major networks such as ABC, CBS, and HBO, as well as The Star Ledger. Dr. Emami's dedication to patient care and excellence in his field have led to prestigious recognitions, including Castle Connolly's New York/New Jersey Top Doctors since 2005, and distinction as one of America's Top Spine Surgeons by the Consumer's Research Council.
Beyond his accolades, Dr. Emami has also had the privilege of being the treating physician and spine surgeon for numerous professional hockey and football players, solidifying his reputation as a trusted expert among athletes.
With Dr. Arash Emami, you can be confident that you are in the care of a visionary and compassionate spine surgeon who continues to redefine the boundaries of spinal treatment. Dr. Emami is currently accepting new patients at the Wayne, Clifton, and Manhattan OrthoEast offices.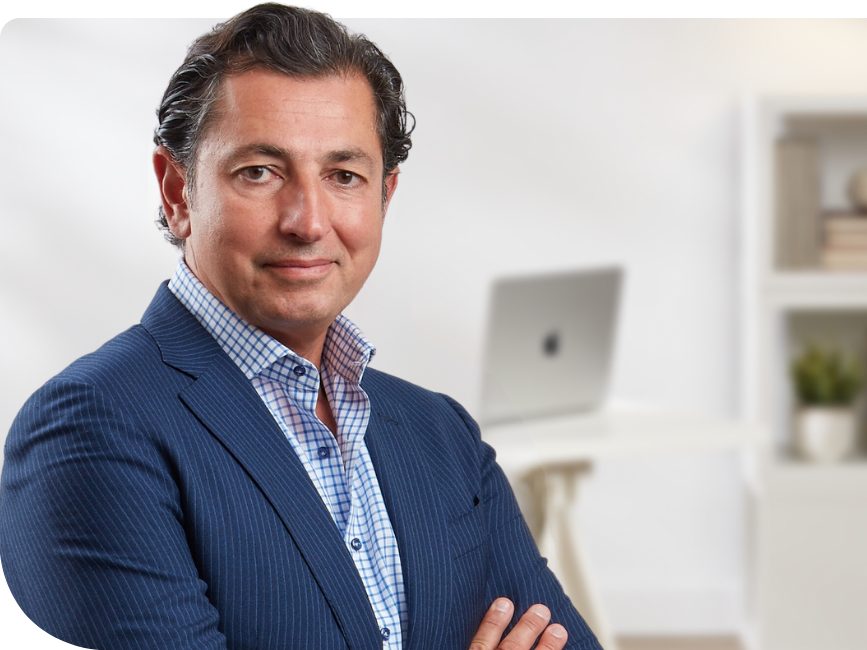 Dr. Arash Emami's
Specialties
Dr. Emami specializes in operative and nonsurgical treatment of adult and pediatric spinal disorders.
Adult Spine Procedures

Pediatric Spine Procedures

Minimally Invasive Spine Surgery

Alternatives To Fusion
Dr. Arash Emami's Education & Achievements
Get to know Dr. Emami — a leading orthopedic spine surgeon at OrthoEast.
University of Chicago, Pritzker School of Medicine
General and Orthopedic Surgery, University of Chicago
University of California at San Francisco, Orthopedic Surgery and Spinal Surgery
American Academy of Orthopedic Surgeons
North American Spine Society
Scoliosis Research Society
Society of Lateral Spine Surgery
Society of Minimally Invasive Surgery
New Jersey Orthopedic Society
New Jersey Spine Surgery Society
St. Joseph`s University Medical Center
Mt. Sinai Hospital–NYC
The Valley Hospital
Holy Name Medical Center
St. Barnabas Hospital, Livingston
America's Top Spine Surgeons
New York/New Jersey Top Doctors: 2006, 2007, 2008, 2009, 2010, 2011, 2012, 2013, 2014, 2015, 2016, 2017, 2018
NJ Favorite Kids' Doctor: 2012, 2013, 2014, 2015, 2016, 2017, 2018
Dr. Arash Emami's Publications