David T. Rodriguez, M.D.
Sports Medicine Physician
Board-Certified: American Board of Orthopedic Surgery
Dr. David T. Rodriguez, a distinguished Sports Medicine Physician based in North Jersey, is dedicated to providing exceptional care to athletes and individuals seeking comprehensive sports-related medical services. With an impressive background and a passion for his field, Dr. Rodriguez ensures that his patients receive the highest level of care and attention.
Dr. Rodriguez's journey in sports medicine began with his completion of a Sports Medicine fellowship at Case Western Reserve University, University Hospitals Sports Medicine Institute in Cleveland, Ohio. During this intensive training, he acquired a wealth of knowledge and expertise in diagnosing, treating, and preventing sports-related injuries and conditions. Notably, Dr. Rodriguez also possesses extensive training in point-of-care ultrasound guided procedures, enabling him to offer cutting-edge treatments to his patients.
Prior to his fellowship, Dr. Rodriguez distinguished himself during his residency in Family Medicine at St. Joseph's University Medical Center, where he excelled as Chief Resident. His residency training equipped him with a broad foundation in primary care medicine, allowing him to provide comprehensive healthcare services to individuals of all ages and backgrounds.
During his fellowship, Dr. Rodriguez had the privilege of caring for high school and collegiate level athletes across all three NCAA divisions. From Case Western Reserve University to Lake Erie College and Kent State University, Dr. Rodriguez's commitment to excellence was evident as he provided top-notch medical care across various sports. Furthermore, he contributed to the healthcare teams of prominent sports organizations, including the Cleveland Monsters (the AHL affiliate of the NHL's Columbus Blue Jackets) and the esteemed NFL team, the Cleveland Browns.
Dr. Rodriguez is Board-Certified by the American Board of Family Medicine in Sports Medicine and Family Medicine. Dr. Rodriguez proudly serves as the Primary Care Sports Medicine Team Physician for Montclair State University as well as Director of Primary Care Sports Medicine for the St. Joseph's Family Medicine Residency Program. To complement his practical experience, Dr. Rodriguez holds several licenses and certifications, including Advanced Cardiac Life Support (ACLS), Pediatric Advanced Life Support (PALS), and American Heart Association BLS for Healthcare Providers (CPR and AED). These certifications from the American Heart Association underscore his ability to handle critical situations and provide life-saving interventions when necessary. Moreover, as an active member of the American Medical Society for Sports Medicine and the American Academy of Family Physicians, Dr. Rodriguez stays at the forefront of the latest advancements in sports medicine and continuously enhances his skills and knowledge.
Dr. Rodriguez's dedication to his patients' well-being, coupled with his extensive training, sets him apart as a compassionate and highly skilled Sports Medicine Physician. Whether you are a professional athlete, a weekend warrior, or simply someone striving for an active lifestyle, Dr. Rodriguez's expertise and personalized approach will help you achieve your optimal health and performance goals. Entrust your sports-related medical needs to Dr. Rodriguez, and experience the exceptional care that will enable you to excel both on and off the field. Dr. Rodriguez is currently accepting new patients in the Wayne and Clifton Academy Orthopedics and OrthoEast offices."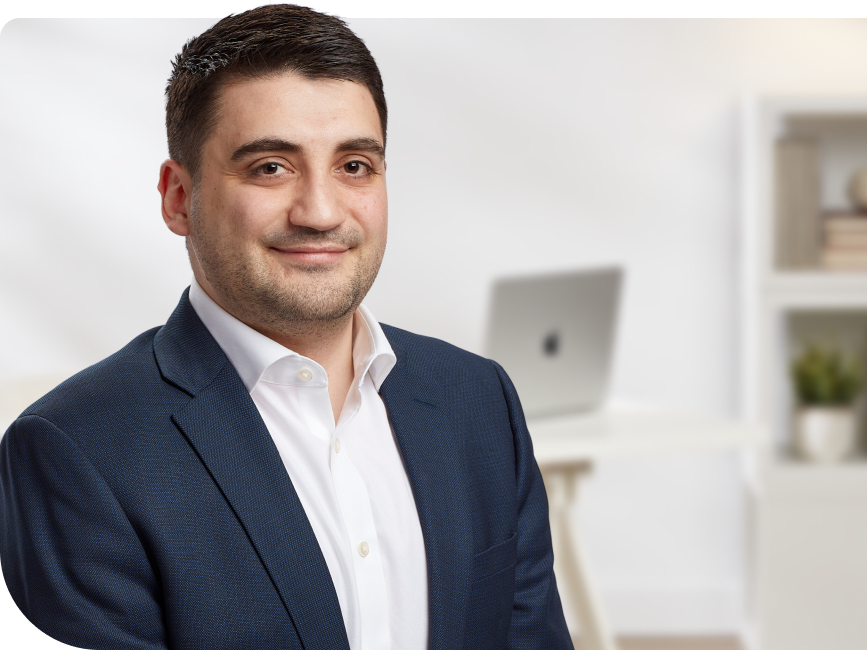 Dr. David Rodriguez's
Specialties
Dr. Rodriguez specializes in sports medicine for both adult and pediatric patients.
Concussion Care

Adult & Pediatric Sports Medicine

Non-operative Orthopedics

Ultrasound Guided Procedures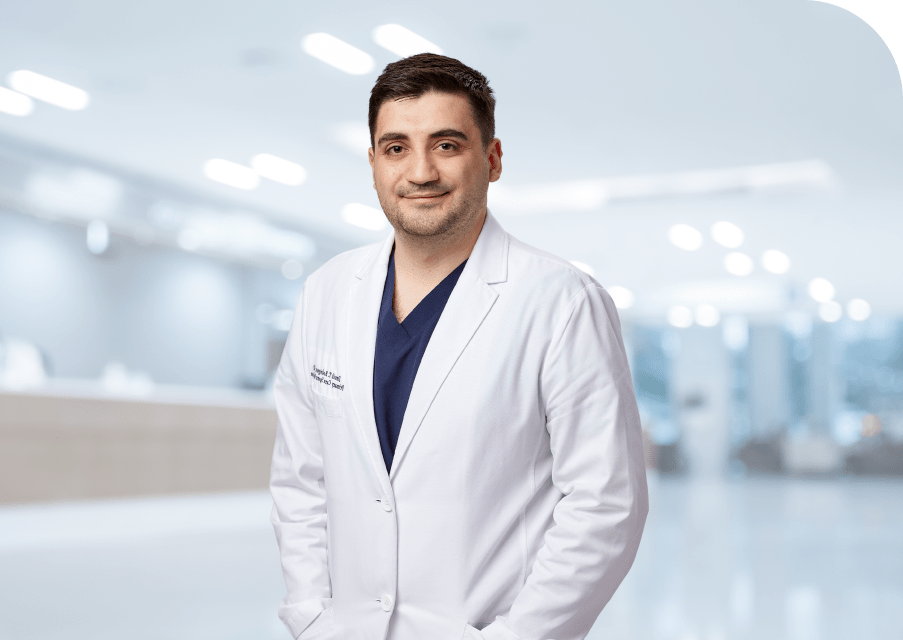 Dr. David Rodriguez's Education & Achievements
Get to know Dr. Rodriguez — a leading sports medicine physician at OrthoEast.
Undergraduate: University of Delaware
Graduate: Icahn School of Medicine at Mount Sinai
Medical School: St. George's University School of Medicine
Case Western Reserve University
University Hospitals
Rainbow Babies and Children's
American Medical Society for Sports Medicine and the American Academy of Family Physicians